EPIC HOSPITALITY… AT YOUR SERVICE!
At Epic Valet we have the right people for the right job! Our goal is to make your job easier so you can focus on what matters most- growing your business. At Epic, we provide articulate professionals that you can trust to make informed and responsible decisions on your properties behalf. We have professionally trained and capable staff offering front desk, security, doorman, bellhop, concierge as well as valet services. Call us today for your staffing needs!
Walk property Greet & assist all guests
Report all security issues Report maintenance issues
Doorman/Bellhop services Concierge assistance
Dry cleaning management Package logging and delivery
Track & monitor all vendors Monitor Cameras
Monitor front desk/lobby Custodial duties
Parking management Valet parking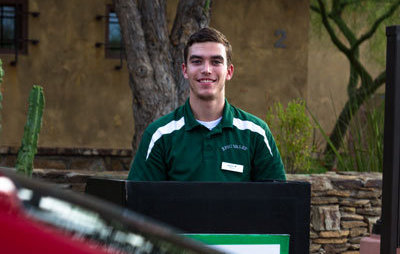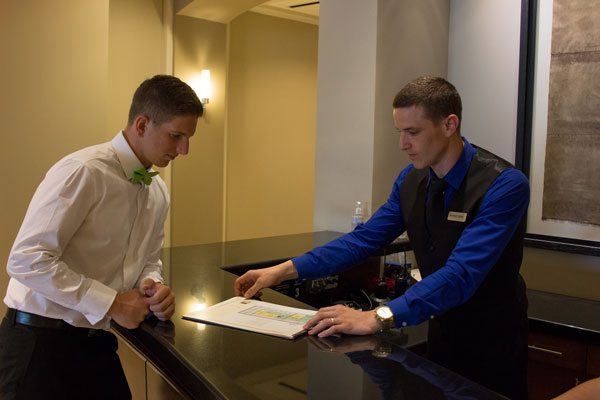 While we offer traditional security through a licensed security partner but we strongly suggest a much more progressive security position. We believe that the best way to offer security is with articulate and professionally trained individuals. Our staff is much more than a guard in an ill-fitting uniform. Through customer service, we are changing the perception of what a security guard is and does. Give us a call today to see how we can adapt our staff to your needs!
JAKE SEVIER
Residence at 2211
General manager
The quality of employee that Epic Management provides helps our residents feel at home.
Casey McDonald
Barrett Jackson
Site & Operations Director
Epic Valet was our most efficient first year vendor in the history of the Barrett-Jackson Auction.
PAT WILLIAMS
Thunderbird/Valet Parking
Phx Open
Epic made huge POSITIVE changes in our valet operations that virtually eliminated our customer complaints.
TIM BRAUN
Neiman Marcus, Scottsdale Fashion Square
VP/GM
Many companies have made mistakes along the way, but it's how those companies have handled the mistake that puts them above the competition. WE ARE NOT JUST TAKING CARE OF CARS, WE ARE TAKING CARE OF PEOPLE.
FRONT-DOOR ATTENDANT | CONCIERGE | FRONT DESK
SECURITY SERVICES | BELLMAN SERVICES