ALL YOUR HEALTHCARE PARKING NEEDS HANDLED CURBSIDE
For hospitals, the many tangible benefits of offering a friendly, well-trained valet parking service makes it more an investment than cost. Partnering with a healthcare-dedicated valet parking company can increase patient loyalty and the bottom line by improving:
On-time arrival rates, avoiding that dreaded domino effect where one late patient delays subsequent appointments
Clinical staff productivity and efficiencies, due to lower downtime while waiting for late patients
Adherence to appointments, by making it easier and enjoyable to arrive
SERVICE & CARE WITH A SMILE
Epic Valet specializes in extensive parking management and transportation services that will satisfy the needs of all types of Healthcare Facilities. Our professional services focus directly on class, convenience, and compassion through quality personnel and in-depth medical specific training. Our uniformed attendants are visible and friendly, while extending the customer service factor of your facility.
Our medical specific, comprehensive training program includes: hospital rules and regulations, understanding hospital emergency codes, wheelchair transfer training, fire safety training, MSDS training, safety and security training, hazardous material training, and more. Each employee must pass our company instituted Joint Commission and HIPAA written examination before being approved to work at one of our Healthcare facilities.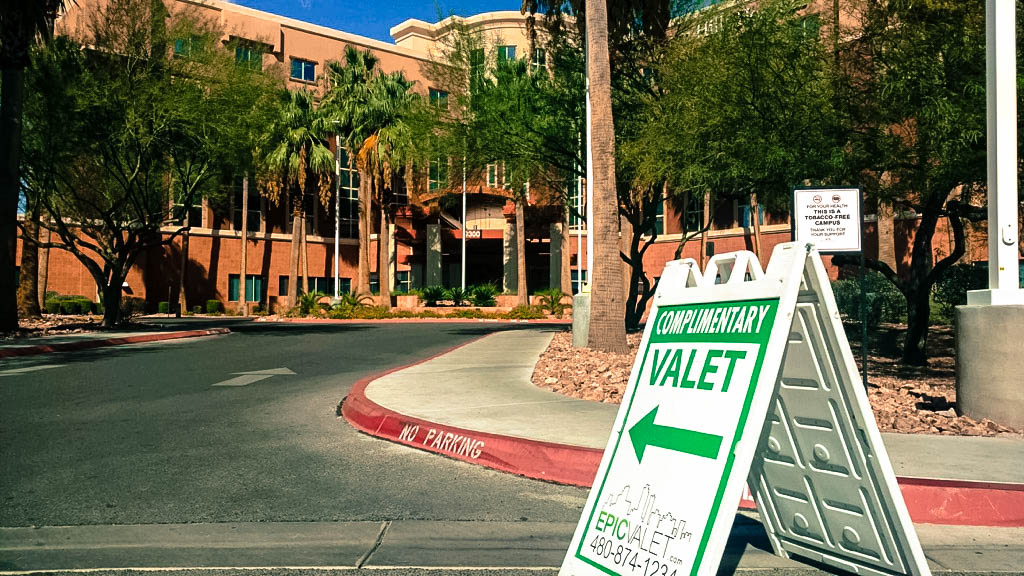 JAKE SEVIER
Residence at 2211
General manager
The quality of employee that Epic Management provides helps our residents feel at home.
Casey McDonald
Barrett Jackson
Site & Operations Director
Epic Valet was our most efficient first year vendor in the history of the Barrett-Jackson Auction.
PAT WILLIAMS
Thunderbird/Valet Parking
Phx Open
Epic made huge POSITIVE changes in our valet operations that virtually eliminated our customer complaints.
TIM BRAUN
Neiman Marcus, Scottsdale Fashion Square
VP/GM
Many companies have made mistakes along the way, but it's how those companies have handled the mistake that puts them above the competition. WE ARE NOT JUST TAKING CARE OF CARS, WE ARE TAKING CARE OF PEOPLE.
Wheelchair and Patient Assistance | Valet Parking for Patients and Visitors
Shuttle Services